PRACTICE NOTES




Isabel WAIDNER;
towards a book called
WE ARE MADE
OF DIAMOND STUFF
(Dostoyevsky Wannabe, 2019)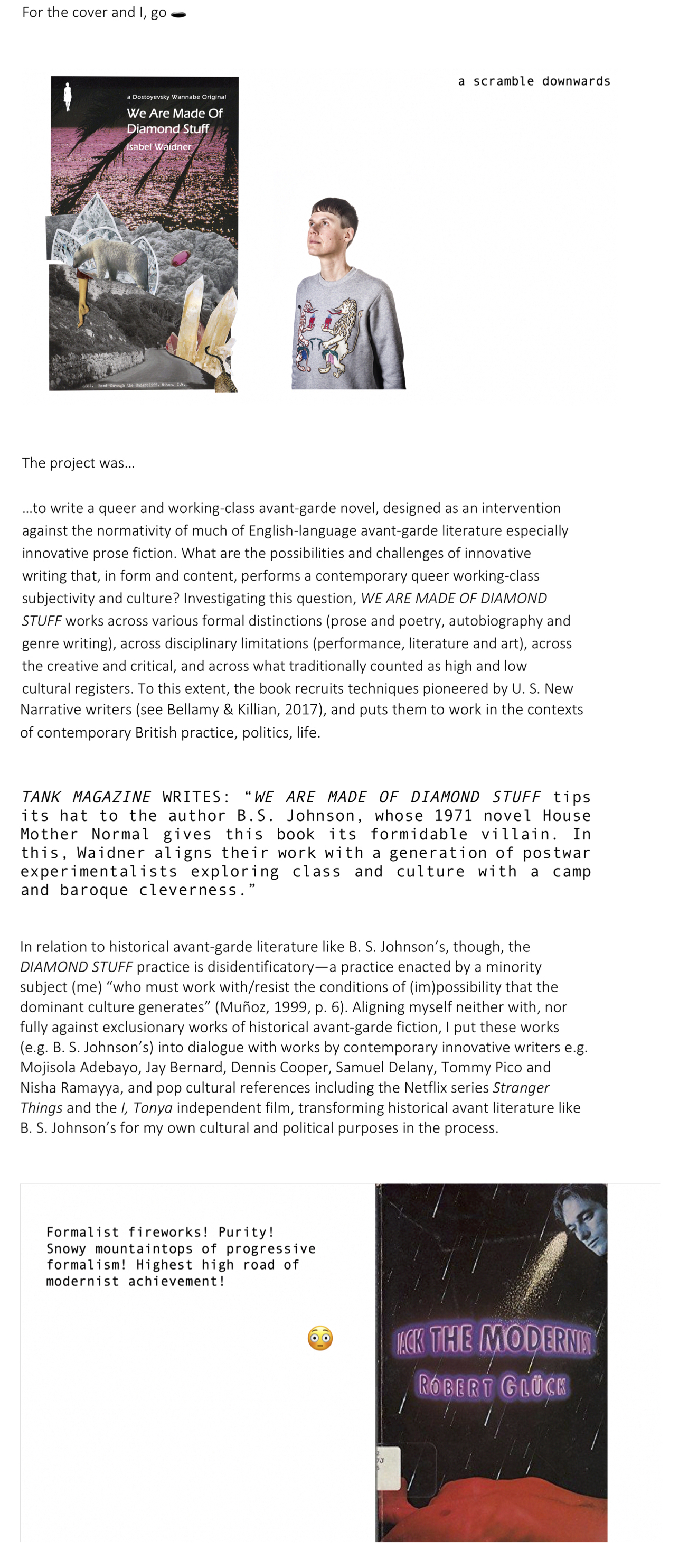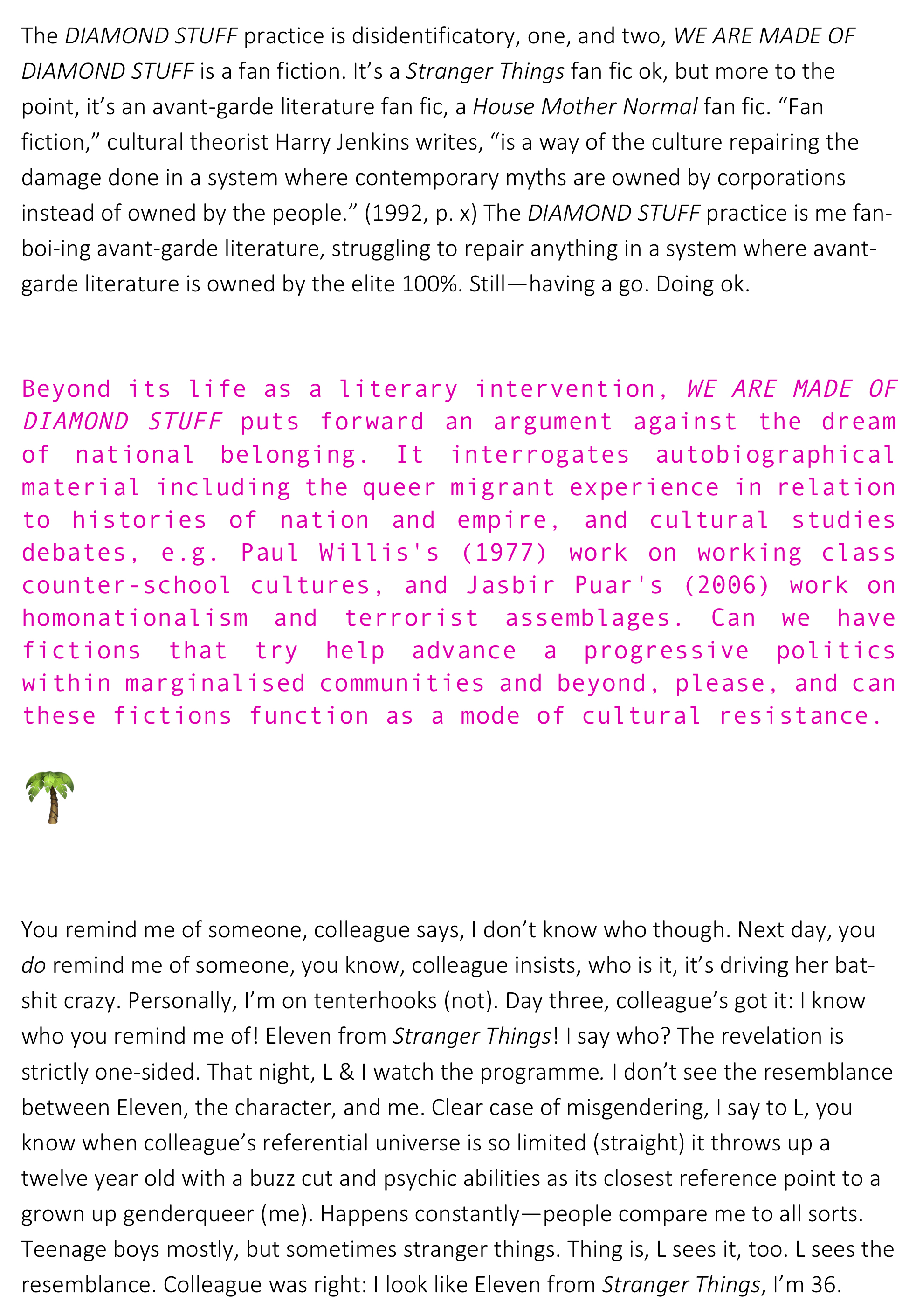 For a run of pages from DIAMOND STUFF, see here...
Isabel WAIDNER is a writer and critical theorist. Their books include

We Are Made of Diamond Stuff

(2019), Gaudy Bauble (2017) and Liberating the Canon: An Anthology of Innovative Literature (ed., 2018), published by Dostoyevsky Wannabe. Waidner is the co-curator of the event series "Queers Read This" at London's Institute of Contemporary Art (with Richard Porter), and a lecturer at University of Roehampton, London.
NOTES
Dodie Bellamy & Kevin Killian (eds.), Writers Who Love Too Much: New Narrative Writing 1977-1997 (New York: Nightboat Books, 2017);
Harry Jenkins, Textual Poachers: Television Fans and Participatory Culture (London; New York: Routledge, 1992);
B.S. Johnson, House Mother Normal: A Geriatric Comedy—Omnibus (London: Picador, 1971; 2004);
Robert Glück, Communal Nude (Los Angeles, CA: Semiotext(e), 2016);
Robert Glück, Jack the Modernist (New York, New York: Gay Presses of New York, 1985);
José Esteban Muñoz, Disidentification: Queers of Color and the Performance of Politics (Minneapolis, MN: University of Minnesota Press, 1999);
Jasbir K. Puar, Terrorist Assemblages: Homonationalism in Queer Times (Durham, MD: Duke University Press, 2006); Tank Magazine— 'We are Made of Diamond Stuff: A New Novel by British Excperimentalist Isabel Waidner'—(see

here

)
Author Photograph, © Jacob Love, 2019

Cover Artwork for We are Made of Diamond Stuff, © Linda Stupart, 2019