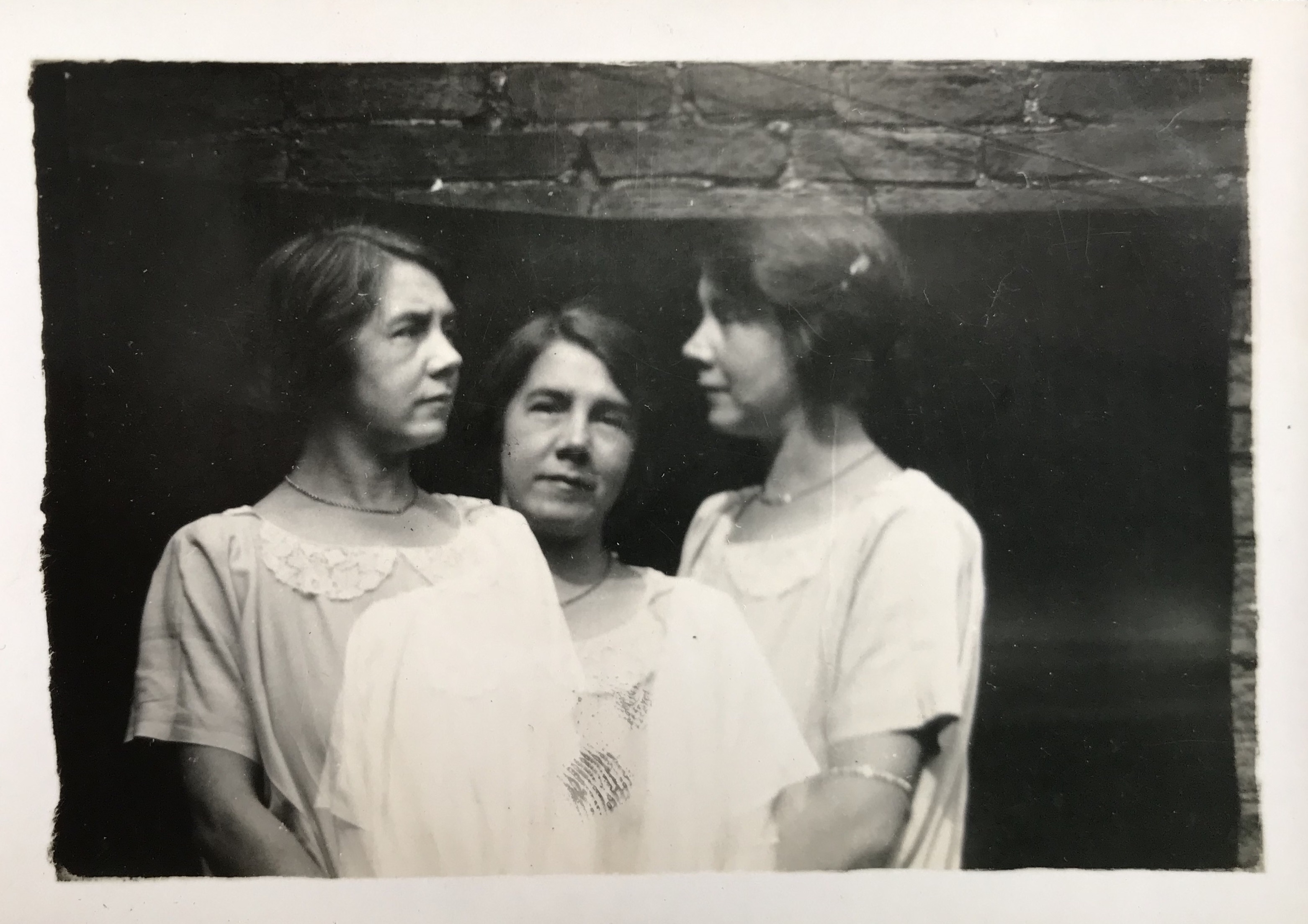 A

HOTEL

IS DEFINED BY ITS INHABITANTS...

° Adrian BRIDGET,
'Scenes from a Relationship with Images'

° Antonio TABUCCHI, translated by Elizabeth HARRIS,


'The Heirs are Grateful'


° Helena GOMÀ,
'Casa l'Àvia'—an excerpt
° Nadia de VRIES, Six Poems


'Come to My Cremation'


'Dominion Piece'
'Puppy Season'
'My Surfaces, My Services'
'The Emperor's New Noose'
'None of My Powers are Secret'
° Josef WINKLER, translated by Adrian NATHAN WEST,


'Only With the Seeds from the Apple's Core'


° Greg TATE,
'Alterd Spaydes, Fables of Harlem
& the Quantum Black Mutation Movement'
° Helen CAMMOCK, extracts from 'IDLEWILD'
° Frederic TUTEN & Andrzej ŽUŁAWSKI,
A cut from an unmade film called 'THE INVISIBLES'
° Lily HACKETT, 'Bad Animal'
° Percival EVERETT, 'The Last Heat of the Summer'
° Alisha DIETZMAN, Three Poems
'GOSHA RUBCHINSKIY x THE POEM'
'LOVE POEM BY TRAIN LIGHT'


'LOVE POEM BY THE LIGHT OF THE DOCUMENTARY
—HOLY GHOST PEOPLE / ARS POETICA'
° Joan BROSSA, translated by Cameron GRIFFITHS, Six Poems
'Retrat literari' / 'Literary Portrait'
'Pastures' / 'Pastures'
'Cal·lígraf' / 'Calligraphy'
'Punts suspensius' / 'Ellipses'
'Buit de poder' / 'Vacuum of Power'
° Manuela MOSER, Three Poems


(Clementine & Harriet)


'Well, I'm not sure, what are you bringing to the party?'—
'I manage to leave the art gallery unnoticed'—
'We thought to call it a collaboration'
° Sam RIVIERE, Five Pages


'Bob's Jacket'


'Bono Vox'
'Bernhard Quotes'
'Slavoj Žižek'
'Fuck the Beginning'
° Yasmine SEALE,
Six (of A THOUSAND-&-ONE) Pages
° Jeffrey VALLANCE,
'Yahweh to Yahoo:
Trying Not to Break the Third Commandment'


° Raul GUERRERO, Nine Pages
'I traveled to Spain...'
'This is written to you...'
'Inglewood, California...'
'San Gabriel Etla...'
'Rarotonga...'
'Look out the window, see the beautiful...'
'Desire is the evil that persuades to not succeed in our life...'
'To Many / To many things to do...'
'The dream had no end...'
° Mark LANEGAN,
'Axiom'
'Leveraged'
'To Tibor Otis'
'In a Volcanic Field'
'She'
'Sun in Scorpio'
'Disproven Theory'
'Imaginary Ballet'
° Rebecca JAGOE, 'IT IS PROVEN'
(a prescription from the Physicians of Myddfai)
° Adrian NATHAN WEST, 'In Friesland'


° Daniel PELLIZZARI, translated by Rahul BERY,
'The world as it is, the living as they are'
° Matthew Shaw, Five Poems


'Shell' ...


'Found' ...
'Spells' ...
'Time' ...
'Medicine'
° Sam BUCHAN-WATTS, Five Poems
TABLEAUX
'Coulisse'
'Cornice'
'Conus'
'Onus'
'Prompt'
° Nathan SALSBURG, et al, LOMAXIANA;
in which SALSBURG goes digging in the
ASSOCIATION FOR CULTURAL EQUITY archives;
with Willard WATSON
Bessie JONES,
Big Bill BROONZY,
Texas GLADDEN,
Margaret BARRY
& Eddie SANGER
° Hélène GAUDY, translated by Jeffrey ZUCKERMAN
'An Island/A Fortress' / 'On Terezin'
° Stephen WATTS,
'Light-Space: Diary Entries for Giuseppe Penone's Felled Tree'
° David GRUBBS,
'Good night the pleasure was ours'
& an epigram from

Lucy SANTE



Edited by Jon AUMAN
& Dominic JAECKLE

Designed & Typeset by
Niall REYNOLDS

Notes on Contributors
(in order of appearance)

Lucy SANTE was born in Verviers, Belgium. His books include Maybe The People Would Be The Times, Low Life, Evidence, The Factory of Facts, Kill All Your Darlings and The Other Paris. They are the recipient of a Whiting Award, Guggenheim and Cullman fellowships, an Award in Literature from the American Academy of Arts and Letters, a Grammy (for album notes), and an Infinity Award for Writing from the International Center of Photography. They have contributed to the New York Review of Books since 1981 and has written for many other publications. Sante is a visiting professor of writing and the history of photography at Bard College and lives in Ulster County, New York.

Adrian BRIDGET is a writer and translator. His published works include the short prose collection Texts That Shouldn't Be Read Out Loud, and the novel, Treatment. He lives and works in London, UK.

Antonio TABUCCHI was born in Pisa in 1943 and died in Lisbon in 2012. A master of short fiction, he won the Prix Médicis Étranger for Indian Nocturne, the Italian PEN Prize for Requiem: A Hallucination, the Aristeion European Literature Prize for Pereira Declares, and was named a Chevalier des Arts et des Lettres by the French Government. Together with his wife, Maria José de Lancastre, Tabucchi translated much of the work of Fernando Pessoa into Italian. Tabucchi's works include Tristano Dies, Time Ages in a Hurry, Message from the Shadows: Selected Stories, The Flying Creatures of Fra Angelico, The Woman of Porto Pim, For Isabel: A Mandala, Little Misunderstandings of No Importance, Letter from Casablanca and The Edge of the Horizon.

Elizabeth HARRIS has translated story collections and novels by Mario Rigoni Stern, Giulio Mozzi, Antonio Tabucchi, and Andrea Bajani, with forthcoming novels by Francesco Pacifico and Claudia Durastanti. For her translations of various works by Tabucchi (all with Archipelago Books), she has received The Italian Prose in Translation Award and The National Translation Award. Her translation of Tabucchi's Stories With Pictures (where 'The Heirs Are Grateful' appears) received a 2019 NEA Translation Fellowship.

Helena GOMÀ studied photography from 1993 to 1996 at Barcelona's Institut d'Estudis Fotogràfics de Catalunya. She won second prize in the first edition of Xavier Miserachs Prize in 2001, and the winning photographs are part of the decoration of the rooms at the Grand Marina Hotel in Barcelona and were printed in a book about the contest. Gomà presently works with Pere Portabella's film production company, Films 59, as a stills photographer.

Nadia de VRIES is a poet and essayist from Amsterdam, the Netherlands. She is the author of the critical memoir Kleinzeer (Uitgeverij Pluim, 2019; in Dutch) and the poetry collection Dark Hour (Dostoyevsky Wannabe, 2018; in English). Her second collection, I Failed to Swoon, is forthcoming with Dostoyevsky Wannabe in 2021. She is currently working on her first novel.

Josef WINKLER is one of the most important contemporary German-language authors, his work praised by Günter Grass, W.G. Sebald, Elfreide Jeline, and Alberto Manguel. The winner of numerous prizes, including the Grand Austrian State Prize in 2007 and the Büchner Prize in 2008, he is the current president of the Austrian Arts Senate. Winkler resides in Klagenfurt with his wife and two children.

Adrian NATHAN WEST is the author of The Aesthetics of Degradation as well as the forthcoming Philosophy of a Visit and My Father's Diet. His many translations from the Spanish, German, and Catalan include Rainald Goetz's Insane and Marianne Fritz's The Weight of Things.

Greg TATE is a writer and musician who lives in Harlem. Between 1987–2004 he was a Staff Writer at The Village Voice. His books include Flyboy In The Buttermilk: Essays on Contemporary America, Flyboy 2: The Greg Tate Reader, Midnight Lighting: Jimi Hendrix and The Black Experience, and, Everything But the Burden—What White People Are Taking From Black Culture. Since 1999, Tate has co-led the Conducted Improvisation ensemble, Burnt Sugar, The Arkestra Chamber, who've released 16 albums on their AvantGroidd imprint.

Helen CAMMOCK was the joint winner of the Turner Prize 2019, and her exhibition The Long Note was presented at Turner Contemporary, Margate, following its premiere at VOID, Derry, Northern Ireland; and screening at The Irish Museum of Modern Art, Dublin, 2019. Cammock was awarded the 7th Max Mara Art Prize for Women (2017- 2019), and solo exhibitions include the film Che Si Può Fare [What Can Be Done], which premiered at Whitechapel Gallery, London (2019) and then moved to Collezione Maramotti, Italy. Cammock's film They Call It Idlewild (2020) was commissioned by Wysing and subsequently shown at Kunsthaus Bregenz, Austria. Her work has been included in group exhibitions at Somerset House, Hollybush Gardens, London and FirstSite, Hamburg Kunsthalle, Germany Kunsthaus Bregenz, Austria.
A new film, Concrete Feather and Porcelain Tacks, has been commissioned with Film and Video Umbrella, London; Touchstones Rochdale Museum and Gallery, and The Photographer's Gallery. In Spring next year, the Serpentine Gallery (London) will present Cammock's project Radio Ballad: Bass Notes and Sitelines. Later this year she will begin her project with Rivers Institute and Amistad archives in New Orleans. She is part of British Art Show 9. Cammock is represented by Kate MacGarry, London.

Frederic TUTEN grew up in the Bronx. At fifteen, he dropped out of High School to become a painter and live in Paris. He took odd jobs and studied briefly at the Art Students League, and eventually went back to school, continuing on to earn a PhD. in early 19th century American Literature from New York University. He travelled through Latin and South America, studied pre-Columbian and Mexican mural painting at the University of Mexico, wrote about Braziliian Cinema Novo, and joined that circle of film makers, which included Glauber Rocha and Nelson Pereira dos Santos. Tuten finally did live in Paris, where he taught film and literature at the University of Paris 8. He acted in a short film by Alain Resnais, co-wrote the cult film Possession, and conducted summer writing workshops with Paul Bowles in Tangiers. Tuten's short stories, art and film criticism have appeared in such places as ArtForum, the New York Times, Vogue, Conjunctions, Granta and Harpers. In addition, he has written essays and fictions for artists' catalogues including John Baldessari, Eric Fischl, Pierre Huyghe, Jeff Koons, David Salle and Roy Lichtenstein. Tuten has published five novels: The Adventures of Mao on the Long March; Tallien: A Brief Romance; Tintin in the New World; Van Gogh's Bad Café; The Green Hour; and most recently, Self Portraits: Fictions, a collection of stories. Tuten has received a Guggenheim Fellowship for Fiction and was given the Award for Distinguished Writing from the American Academy of Arts and Letters. His memoir, My Young Life, was published by Simon & Schuster in March 2019.

Andrzej ŽUŁAWSKI; director, screenwriter, actor and novelist. Born in Lvov, Ukraine in 1940, Žuławski moved to Poland with his father as a child. A student of cinema in France in the 1950s, he worked as an assistant to famed Polish film director Andrzej Wajda; and made his feature film debut in 1971 with The Third Part of the Night, an adaptation of a novel written by his father. In 1972 his second film The Devil—a work that concentrates on the aftermath of Poland's invasion by the Prussian army—was banned in Communist Poland, and Žuławski relocated to France in response. Later works include That Most Important Thing: Love (1974); On The Silver Globe (1975); Possession (1981); My Nights Are More Beautiful Than Your Days (1989); Blue Note (1991); Szamanka (1996); Fidelity (1999); and Cosmos (2015). His films have received awards at various international film festivals, and Żuławski also authored several novels, including Il était Un Verger, Lity Bór (a.k.a. La Forêt Forteresse); W Oczach Tygrysa; and Ogród Miłości. Žuławski died in Warsaw, Poland, 2016.

Lily HACKETT lives in Camberwell, London. Her writing has been featured in New York Tyrant Magazine, Egress #1 and #2, Hotel and X-R-A-Y Magazine.

Percival EVERETT is the author of nearly thirty books, including So Much Blue, Percival Everett by Virgil Russell, Erasure, and Glyph. He has received the Hurston/Wright Legacy Award and the PEN Center USA Award for Fiction. He lives in Los Angeles.

Alisha DIETZMAN is a PhD candidate in Divinity at the University of St Andrews, supported by a grant from the US-UK Fulbright Commission. She was awarded a 2020 Women Poets' Prize by the Rebecca Swift Foundation. Her poetry has appeared in or is forthcoming from Ploughshares, Denver Quarterly and Pain.

Joan BROSSA (1919–1998) was born in Barcelona into a family of artisans. He began writing when he was mobilised in the Spanish Civil War and, following an introduction to surrealism by way of the friendship and influence of Joan Miró and Joan Prats, would fuse political engagement and aesthetic experiment through sonnets, odes, theatre, sculpture and screenplay within a neo-surrealist framework. Brossa founded the magazine Dau al Set in 1948 and, during the fifties and sixties, his poetry displayed significant social engagement. His collection El saltamartí (1963) presented a synthesis of themes both political and social, and the subsequent publication of Poesia Rasa (1970), Poemes de seny i cabell (1977), Rua de llibres (1980)—and the six volumes of Poesia escénica (published between 1973 and 1983)—saw Brossa stake his place as a principal figure in contemporary Catalan literature. A first-time English translation of El saltamartí / The Tumbler will publish with Tenement Press, 2021.

Cameron GRIFFITHS is a poet and translator. Originally from Aotearoa, New Zealand, his poetry and translations have been published in various Aotearoa journals and magazines, as well as in Australia, Asia, Europe and the United States.

Manuela MOSER's poetry has appeared in The Stinging Fly, Poetry Ireland Review, Hotel, Copper Nickel and The Tangerine. She is currently Publishing Fellow at the Seamus Heaney Centre, and runs The Lifeboat Press.

Sam RIVIERE's most recent book is After Fame (Faber, 2020).

Yasmine SEALE is a writer and literary translator from Arabic and French. Her essays, poetry, and translations have appeared in a number of places including Harpers, the Times Literary Supplement, Poetry Review, The Rialto, Apollo, and anthologies from Comma Press. She is currently working on a new translation of The Thousand and One Nights for W. W. Norton. She lives in Istanbul. A collaborative project with Robin Moger, Agitated Air: Poems After Ibn Arabi, will publish with Tenement Press, 2021.

Jeffrey VALLANCE was born in 1955 in Redondo Beach, CA. In 1979, he received a B.A. from CSUN and in 1981 an M.F.A. from Otis. He lives and works in Los Angeles. His work blurs the lines between object making, installation, performance, curating and writing. Often his projects are site-specific such as burying a frozen chicken at a pet cemetery; traveling to Polynesia to research the myth of Tiki; having audiences with the king of Tonga, the queen and president of Palau and the presidents of Iceland; creating a Richard Nixon Museum; traveling to the Vatican to study Christian relics; installing an exhibit aboard a tugboat in Sweden; curating shows in the fabulous museums of Las Vegas, such as the Liberace and Clown Museum. In Lapland Vallance constructed a shamanic "magic drum," In Orange County, Mr. Vallance curated the only art world exhibition of the Painter of Light entitled Thomas Kinkade: Heaven on Earth. In 1983, he was host of MTV's The Cutting Edge and appeared on NBC's Late Night with David Letterman. In 2004, Vallance received the prestigious John Simon Guggenheim Memorial Foundation award. In addition to exhibiting his artwork, Vallance has written for such publications and journals as Art issues, Artforum, L.A. Weekly, Juxtapoz, Frieze and Fortean Times. He has published over 10 books including: Blinky the Friendly Hen, The World of Jeffrey Vallance: Collected Writings 1978-1994, Christian Dinosaur, Art on the Rocks, Preserving America's Cultural Heritage, Thomas Kinkade: Heaven on Earth, My Life with Dick, Relics and Reliquaries, The Vallance Bible and Rudis Tractus (Rough Drawing).

Mark LANEGAN is a musican and author of I Am The Wolf: Lyrics and Writings (Hachette Books, 2017), Sing Backwards and Weep: A Memoir (White Rabbit, 2020) and Leaving California (Heartworm Press, 2021).

Raul GUERRERO creates paintings, sculptures, prints, drawings, artist's books, photographs, and videotapes. He has forged an expansive, ever-evolving body of work that combines technical innovation; critiques of symbolic power; historical and literary references; and his personal perspective as an American of Mexican ancestry. From the mid 50's to 1960's, weekly family visits to Tijuana introduced him to a variety of Mexican folk arts and crafts as well as the popular tourist items. Exposure to Zapotec textiles, indigenous hand-painted pottery, blown glass from the interior of Mexico, and plaster of Paris replicas of Da Vinci's Last Supper, all provided an introduction to a visual and sensual world beyond the working class environment of post-war San Diego and its limited artistic and cultural offerings. At the same time, an incredible array of pop and sub-cultures were evolving in Southern California, particularly in Los Angeles: hot rod car-culture, pachucos, surfers, the beat generation, folk music, motorcycle gangs, and immigrants from Latin American and the Pacific Rim. The changing zeitgeist would influence Guerrero's artistic work for years to come. Guerrero trained at the Chouinard Art Institute (BFA 1970). Guerrero has exhibited nationally and internationally in numerous solo and group shows at venues such as the Long Beach Museum of Art (1978), Museum of Contemporary Art San Diego (1998), and the CUE Art Foundation, New York (2010). He received an NEA Photography Fellowship in 1979, and was the first recipient of the San Diego Art Prize in 2006. He currently teaches in the Visual Art Department at the University of California, San Diego.

Rebecca JAGOE is an Irish artist and writer based in Wales. Their writing has been featured in The Happy Hypocrite, Orlando Magazine, E.R.O.S. Journal and Montez Press Interjection Calendar; they co-edited the anthologies ON VIOLENCE and ON CARE with Sharon Kivland, published by Ma Bibliotheque. They have recently been commissioned to create an online ecocrip play with Site Gallery, which will be shown in 2021.

Daniel PELLIZZARI is a writer, editor and translator, based in São Paulo. He has published two novels, Dedo negro com unha [Black finger with nail] and Digam a Satã que o recado foi entendido [Tell Satan the message was understood]. He has also translated the works of many English-language authors into Portuguese, including Kurt Vonnegut, Jonathan Safran Foer and Irvine Welsh.

Rahul BERY is a translator from Portuguese and Spanish, based in Cardiff. His translations have appeared in publications including Granta, The White Review, The Yale Review, the Times Literary Supplement and Words Without Borders. His most recent full-length translation is Kokoschka's Doll by Afonso Cruz (Maclehose Press).

Matthew SHAW is a Dorset-based composer, musician, poet and artist who has been releasing music since 2000 under his own name & as Tex La Homa.

Sam BUCHAN WATTS has acted as Reviews Editor of Poetry London and is an editor of clinic press. His publications include Faber New Poets 15 and, with Lavinia Singer, Try To Be Better (Prototype, 2019), a creative-critical engagement with W. S. Graham. He is currently completing a PhD at the University of York, and in 2018 undertook an AHRC fellowship at the Yale Center for British Art. He won an Eric Gregory Award in 2016 and has published critical writing and/or poetry in the Chicago Review, Poetry Review and Test Centre magazine.

Nathan SALSBURG is a guitarist, writer, and the curator of the digital Alan Lomax Archive. He lives in Kentucky.

The ASSOCIATION FOR CULTURAL EQUITY ARCHIVE was founded by Alan LOMAX in 1983 to explore and sustain the world's expressive traditions with humanistic commitment and scientific engagement. Since 2003 it has maintained the online Alan Lomax Archive, and has worked in partnership with the American Folklife Center at the Library of Congress where all of John and Alan Lomax's original materials are held in perpetuity. A newly renovated and expanded online archive will launch in early 2021. Visit culturalequity.org for more information.

Hélène GAUDY, born in Paris in 1979, studied at the school of decorative arts in Strasbourg. She is a member of the Inculte collective and lives in Paris. Gaudy is the author of six novels; and has also written some dozen books for children.

Jeffrey ZUCKERMAN is a translator from French, most recently of Hervé Guibert, the Dardenne brothers and Jean Genet. He has been a finalist for the TA First Translation Prize and the French-American Foundation Translation Prize, and has won a PEN/Heim translation grant and the French Voices awards Grand Prize.

Stephen WATTS is a poet & translator. Among recent books are Ancient Sunlight (Enitharmon, 2014) and Gramsci & Caruso, a selected poems with Italian translation by Cristina Viti (MilleGru, Monza, 2014). Republic of Dogs/Republic of Birds—written on a typewriter in the late 1980s, then mislaid, lost, and found again in 2012—was first published by Test Centre and recently reissued by Prototype, 2020. A feature-length 16mm black-and-white film based on The Republics was made in 2019 by filmmaker Huw Wahl.

David GRUBBS is Professor of Music at Brooklyn College and The Graduate Center, CUNY. He is the author of The Voice in the Headphones, Now that the audience is assembled and Records Ruin the Landscape: John Cage, the Sixties and Sound Recording (all published by Duke University Press); and, with Anthony McCall, Simultaneous Soloists (Pioneer Works Press). As a musician, Grubbs has released fourteen solo albums and appeared on more than 190 releases.