ARCADIA THAI
CARL STONE & the KALIFORNIA DREAMSTOCK
of the Yankee REAPER
Jack GOLDSTEIN (talks to)
Carl STONE
Carl STONE is stranded at Terminal 7 of Los Angeles International Airport. It's the largest and most chaotic airport in California and Stone has already been told that his flight will be delayed for at least two hours because of a mechanical issue. Two hours later, he's told that the mechanical issue cannot be fixed and that the new course of action is to wait six hours for another plane.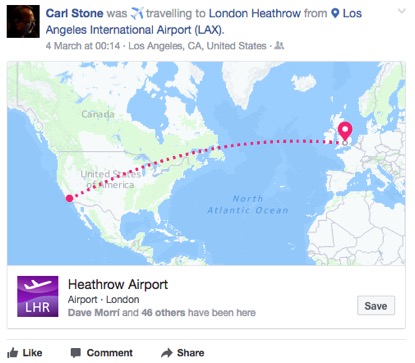 Stone collects a consolatory meal voucher from the United Airlines representative that broke the news to him. However, the voucher isn't specifically for a free meal; instead, it's for a maximum cash amount which weirdly isn't enough for any dinner on offer at Terminal 7.

Dining in Terminal 7 amounts to either The Rolling Stone Bar & Grill or The California Pizza Kitchen. Stone opts for pizza, hands over his $20 meal voucher, as well as a supplementary $4 to cover the check and waits for his order to arrive. With another five hours to kill, he decides that after dinner he will check out the Wi-Fi in The United Club Lounge in an attempt to rehearse for his performance in London tomorrow afternoon.




Carl Stone is one of the pioneers of computer music. He studied at the California Institute of the Arts, under James Tenney and Morton Subotnick and was introduced to the methodology of sampling when Subotnick managed to find him a job at The CalArts Music Library in 1973.

In 1990, The Los Angeles Times saidOf the serious composers in California, Carl Stone is the one who has always performed in nightclubs as well as concert halls, for spiky-haired punks as well as the PhD-and-ponytail set.

He composes for the computer, not the orchestra; he plays the microprocessor the way Maurizio Pollini plays a Baldwin. Twenty-six years later and it's still legit: Stone is a trackpad virtuoso. The United Club Lounge lends itself nicely to such a specialty. Located on a mezzanine above the concourse, the lounge hosts a cluster of unassuming work areas with power outlets where Stone can setup his computer, plug in his headphones and put his time to good use. As a composer/performer, he feels like it's a good idea to rehearse in the way a pianist or violinist might, going through his moves and making sure that everything is in his fingers. He spends a couple of hours in practice mode, negotiates a crossword and then sleeps.




*

Stone's plane is eventually London bound but not before we miss our original dinner date. Fortunately, we are able to reconvene post-show at a flame-grill ocakbaşı place stationed among the inexorable trend sweat of Dalston's Kingsland Road. Mangal II was established in 1997 by the Turkish chef Ali Dirik. Its older brother surfaced in 1990 after Dirik first arrived in London from Istanbul in 1987.



*
Me
We just ate down the road...
Carl

Yeah, I had a Beyti.
Me
How was it?
Carl

Mine was very good.

What was the name of the place again?
Me
Mangal II
Carl

Right, it may turn up as a title for a composition someday
*


Almost all of Stone's compositions are named after restaurants he's eaten at. He suggests that his pieces are arbitrarily named using a constantly expanding list of restaurants and a random system, associating the names of restaurants he likes with his pieces as he completes them. In 1990, the food critic Jonathan Gold wrote upon meeting Stone at Vim, one of the first Thai restaurants on Vermont Ave.

He said that Spicy Asian cooking is to Stone what the Immortal Beloved was to Beethoven, what opium was to Berlioz - an eternal source of inspiration…2

Stone's culinary insights are considerably augmented by his geographical location. Spending the first forty years of his life in Los Angeles, Stone witnessed the warped optimism of post-war America and the timeline of Thai, Korean and Vietnamese migration that came about following the Vietnam War. As a child he would eat corn-on-the-cob and watermelon. At that time the San Fernando Valley wouldn't have had anything even close to resembling Thai food.

Vim, the restaurant Stone dined at in 1990, had been immortalised as a composition in 1986. On it Stone sampled the chorus and outro of The Beach Boys' 1964 song Fun, Fun, Fun, and in doing so weaved the contrary motion of Brian Wilson's four-part harmonies into an eleven-minute long exercise in postmodern composition.





Carl Stone,
Vim
(1986)
*
Ginger Beef Thai Style

(No.29 on the menu at Vim, costing $6.75)


12 x ounces beef top round steak
1 x tablespoon fish sauce
1 x tablespoon water
1 x teaspoon finely shredded lime peel
1 x tablespoon lime juice
1 x teaspoon sugar
1 x tablespoon cooking oil
2 x medium zucchini, cut into julienne strips [2 cups]
6 x green onions, bias-cut into 1-inch pieces [1 cup]
1 x fresh, pickled, or canned jalapeno pepper, seeded, and finely chopped
2 x teaspoons grated fresh ginger
3 x cloves garlic, minced
2 x cups hot cooked rice sticks or rice
2 x tablespoons snipped cilantro
*

The template utilised by Brian Wilson is that of early rock-and-roll artists like Chuck Berry, who in part had links to both country music and rhythm and blues. The Second Great Migration, which saw more than five-million African Americans, many former slaves, migrate from the South to places such as Chicago, Detroit, Memphis, New York City, Buffalo, and Cleveland resulted in black and white residents living within a close proximity; in greater numbers than ever. As a result, each heard one another's music and even began to emulate one another's fashions.

However, Stone does not allow the casual listener to make these connections easily owing to the limited amount of material sampled. Instead, the national symbolism pointed to in Vim is more ideological.

The Beach Boys are one of the most critically acclaimed, commercially successful, and widely influential bands of all time and many of their early hits did service to raising the profile, not only of California, but also of America as well. The 'California Myth', as it was later termed, is usually attributed to the lore surrounding the genesis of the 'California Sound'. It was the aesthetic environs of artists such as The Beach Boys, Jan & Dean, The Surfaris and The Bel-Airs.

A historian, Kirse Granat May, noted thatBy 1965, with the help of the California sound, the national diffusion of the surfing subculture was complete. It became a mainstream advertising image, keyed into California's youthfulness as "an element of the marketing picture." Pepsi used images of surfers and this pun, "Board Members of the Pepsi Generation."

…Surfing appeared on television sitcoms like Gidget and even entered the plots of shows like Dr. Kildare.
…In the wake of the surfing craze and the emergence of the California sound, American International Pictures (AIP) produced beach and surfing movies for appreciative teenage audiences, reinforcing marketable images.
…The Beach Party films exploited on the big screen what the Beach Boys set to music.

However, the mythology can be traced back much further; to the early colonialists and geographers that held California up as a magnet for dreamers. It was that which was stowed in the mariners' heads when they embarked on their barbaric quest. It was Atlantis, Arcadia, El Dorado, the Garden of Eden, the Land of Milk and Honey, the Pleasure Dome of Kublai Khan and the Terrestrial Paradise. It excited interest, envy and longing throughout the world. Professor of English at California State University Dora Beale Polk remarks that


These exotic names may sound like fancy metaphors to people who think the romantic appeal of California is found in the make-believe world of Disneyland, the glamour of Hollywood, the fun-and-sun cult, and the glitter of a highly sophisticated modern state. But many of the above descriptions are far from hyperbole. They are vestiges of dreams seriously associated with California.

The story of the dream island of California doesn't begin with the Spanish discovery of California some four and a half centuries ago. It begins much further back than that… The mariners' minds were not entirely a blank about those distant unknown regions. Their imaginations were stuffed with various expectations. These came from the common stock of tales transmitted by the culture from generation to generation. This body of received material, called the dreamstock for short, formed the basis of personal aspirations of the mariners.3

Therefore, whilst Brian Wilson's lyrics concocted the mise en scène of American simulacra that had risen from the Post-World War II economic expansion, they were also resurrecting the mythos surrounding an entire psychogeographical history of the country as well. Wilson's California painted an idealised American counter-culture; perhaps best described by the French philosopher Jean Baudrillard when he said that

America is neither dream nor reality. It is a hypereality. It is a hypereality because it is a utopia which has behaved from the very beginning as though it were already achieved.4

This better describes that which Stone is alerting the listener to in Vim. The sample of Fun, Fun, Fun is not simply a sample of a lyric, a cadence or a motif; it is a signifier for a post-war America lost in its own utopian pretence.



*
Me
What is it about Pop Music that interests you?
Carl
I have a sort of matrix for music appreciation. It's very simple; a 2 x 2 grid...
I would have to say that stuff like Britney Spears or Aqua would fall into the category of me loving them but not totally respecting them. Any pop music I latch onto will be something that someone has on in the background. For instance, you might be sat at an outdoor café in Tokyo and they repeat the same song over and over again. It will become an earworm, whether you like it or not.
*

Thai food became popular in America after the visiting of US officers for rest and recuperation boosted tourism to the country during the Vietnam War. The earliest documentation of a Thai restaurant in the United States is from 1959. 'Chada Thai', as it was named, was based in Denver, Colorado and was founded by the former newspaper publisher Lai-iad (Lily) Chittivej. Following this, the first Thai restaurant to open in Los Angeles was believed to be the Thai Kitchen in 1969 and was described by Colman Andrews in The Los Angeles Times as being:

By all accounts,
little more than a food shop with a few tables.

However, by the eighties, Thai cuisine had become a fundamental part of the cultural and ideological composition of contemporary Los Angeles.


Ruth Reichl, writing for The Los Angeles Times in 1989, observed

Thai food [as] one of the great revelations of the decade. Most of us couldn't get enough of it; before the decade was over Los Angeles was the Thai restaurant capital of the country.

The culinary branding of Stone's composition, along with several other compositions at the time all named after Los Angeles based Chinese, Korean, Thai or Vietnamese restaurants, goes further to embellish the perception of utopic pretence in post-war America. Whilst The Beach Boys 'California Myth' of Fun, Fun, Fun personifies the idyllic, sunny optimism of post-war America, the timeline of Thai migration evokes the Vietnam War both as a palpable conflict and as a form of cultural simulacra. Unlike the musical nationalists, Stone steers clear of a traditional folk music that demarcates one singular narrative and instead opts to subvert what Alan Howard Levy describes as...

... an American music, capturing "the world [Walt] Whitman envisaged," as Aaron Copland put it.

Levy observes that

Since cultural heritages varied greatly among Americans, these conceptualisations differed, and the result was not the emergence of an American music, but of many.

Stone's use of the Thai-American timeline also alludes to another myth perpetuated not only by post-war America, but engrained within the dreamstock of those medieval mariners as well; the illusory hope that those who work hard, have good luck and keep faith will eventually prosper financially. An early account from The Denver Post, finds Lai-iad Chittivej, the founder of the first Thai restaurant in America, reflecting upon her reasons for founding 'Chada Thai' in 1959. She says that

[she wants her] children to have a good education in a civilized country. There is no room for all smart students in Thailand, and the ones who fail to get into a university often commit suicide. Here the children have a chance…
Some of the Thai [population] in Denver said it would be a big mistake, that Americans don't like spiced food. 'You go broke' they told me. But I wanted to prove I could succeed, and I did.

This combination of title and sampled material allows the listener to ascertain a more amplified vision of that which Stone sets out to critique. He steers us beneath the patriotic fervour of nationalism to the economic ideology that defines it; in Stone's case, this is the remarketised capitalism of nineteen-eighties' America.

Karl Marx remarked that

A singer who sings like a bird is an unproductive worker. When she sells her song, she is a wage earner or merchant. But the same singer, employed by someone to give concerts and bring in money, is a productive worker because she directly produces capital.

Marx's economic analogy goes someway to describe the modus operandi of capitalism. It is also transposed with self-conscious ingenuity in Stone's composition. The Beach Boys, as the productive workers and the poster children for the sixties mythology of Californian folklore, are sampled and looped in a manner that renders them no longer compatible with the requirements of the market. This is appropriately reinforced by the fact that Stone never released the composition officially, opting instead to pass around some cassette tapes to friends and acquaintances.

Whilst the relationship between nationalism and capitalism is contested, the philosopher and social anthropologist Ernest Gellner writes that

If an industrial society is established in a culturally heterogeneous society… then tensions result which will engender nationalism.

Stone's utilising of capitalism as a sonic device shows nationalism not as a concept pure of heart, but as a facet of an economic ideology that is inherently divisive and is itself born out of myth. In this sense, the national folk material for Stone is American capitalism: capitalism as a form of cultural folklore.

Reflecting upon the economic ideology of eighties capitalism and Ronald Reagan, himself a former Hollywood actor commonly associated with that other grandiose American obsession, the western frontier, Vim augments these ideas into one coherent critique of both capitalism and nationalism. It is an exercise in ideological observation that would have engineered itself to the fore of progressive musical thinking had it been able to be more widely heard at the time. First uttered in Reagan's 1980 presidential speech, the nationalist slogan 'Make America Great Again' has now become the applied trademark slogan for the current president. It is at this epoch, and with the question—what exactly it is that makes or in fact made America—that Vim appears more politically pertinent than ever.



Jack GOLDSTEIN is a musicologist studying a masters in Contemporary Music Studies at Goldsmiths University. He was awarded the Bob Gilmore Prize for Outstanding Work in Musicology for his dissertation on the influence of politics and the fallout of the UK Miners' Strike on the British brass band movement.